Managing any life-long medical condition requires knowledge. To help you educate yourself about sleep and sleep apnea, we've compiled, and will continue to augment from time to time, a bibliography of relevant books, monographs and articles that you may find useful.
Below, we've provided very brief synopses of each item to give you an idea of the overall direction of the book or article and the purposes -and patients- for which it might be most useful.
If you would like to discuss any of these books with other patient, visit our affiliate site at www.MyApnea.Org and begin a Forum Post. Also please share on the Forum materials NOT listed below that you have discovered and feel may help other Sleep Apnea patients.
Happy Reading! (and Sound, Healthy Sleeping!)
GENERAL INTEREST ABOUT SLEEP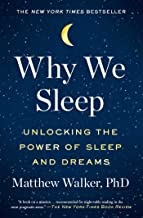 1) "Why We Sleep- Unlocking the Power of Sleep and Dreams-" by Matthew Walker, Phd.
Scribner, (an imprint of Simon and Schuster) 2017
This relatively recent New York Times Bestseller is a long overdue "must read" to understand sleep, what it does, and why it's so important to health and well being. Written by a preeminent neurologist and sleep expert, it is based on the explosion of scientific discoveries in the sleep field during the last two decades.
While it treats Sleep Apnea only in passing, it answers important questions about sleep in general, including how caffeine and alcohol affect sleep; what really happens during REM sleep; how sleep affects learning and cognition and can forestall the impact of aging and various disease processes. Immensely fascinating and easily accessible and understood, this is highly recommended.
Best for anyone who wants to understand sleep and its importance to health and wellbeing.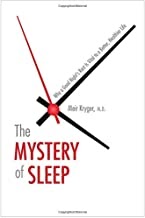 2) "The Mystery of Sleep" by Meir Kryger, MD, Yale University Press, 2017
This is a very well written and highly readable review of why we sleep and what problems can prevent us from doing so effectively. Most chapters deal with an individual sleep problem. Some are particular sleep parasomnias and others are behavioral or environmental issues. Each chapter starts with the presentation of a particular patient and their symptoms and issues, segues to a discussion of the condition presented and then comes back to the resolution of the patient's problem. (This is actually a great way to deal with the various problems that can affect sleep while maintaining human interest. Kudos to the author for coming up with a wonderful presentation format.)
Highly recommended for general interest.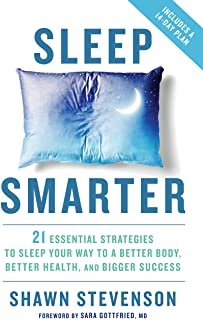 3) "Sleep Smarter" by Shawn Stevenson, published by Rodale Books (an imprint of Random House) 2016
This is a very practical, "how to" book regarding unlocking your body's natural ability to sleep soundly, boost energy and lose weight. It is not particularly directed to sleep apnea or other sleep disorders, but rather to the general issues of sleep hygiene. It contains very helpful and specific instructions and suggestions for improving both the quality and quantity of your sleep and has nutritional, circadian, environmental and behavioral approaches. Those won't directly help with sleep apnea, or other sleep disorders, per se, but are very useful for the patient seeking to optimize their sleep.
Recommended for the patient seeking a good book on sleep hygiene.
SLEEP APNEA
4) "Hacking Sleep Apnea- the undeniable truth on which therapies actually work" by Brady Nelson, RRT
Copyright 2018 RespLabs Medical Inc.
This is a brief but very practical "how to" approach to solving your Sleep Apnea problems. Written by a Registered Respiratory Therapist, this is the "hands on" approach to dealing with your sleep apnea—it's brief (terse, even-a very quick read) and outlines specific treatment strategies.
There isn't extensive editorializing or discussion of co-morbidities, in favor of focusing on specific treatments and equipment. There are many excellent tips for handling your CPAP equipment and also discussions of various other approaches to treatment, including weight loss, and throat exercises.

Best for the already knowledgeable and motivated patient who is looking for specific, problem solving or trouble shooting techniques.
ALTERNATIVE THERAPIES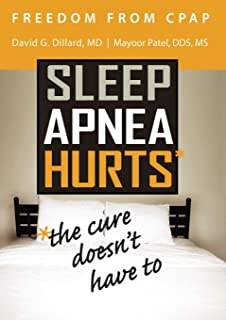 5) "Sleep Apnea Hurts-The Cure Doesn't Have To", by David G. Dillard, MD and Mayor Patel, DDS, MS.
Copyright 2015, David G. Dillard, MD and Mayor Patel, DDS, MS.
Written by an MD and dentist team, this book explores both diagnosis and treatment issues and their relationship to dental, GERD, ENT and sinusitis problems. discussions are full and through but also quick and easy to follow.
There are also discussions of a number of different surgical solutions. The approach is ENT and dental oriented and treatment alternatives are non-PAP and dental in approach.
Best for those who have tried, and failed, the gold standard treatment for Sleep apnea, i.e.,PAP therapy, or who, for some other reason, cannot tolerate PAP.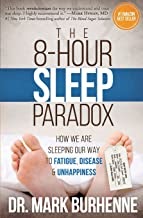 6) "The 8-Hour Sleep Paradox: How We Are Sleeping our Way to Fatigue, Disease and Unhappiness" by Dr. Mark Burden
Copyright 2015 Dr. Mark Burhenne
This is my favorite book at the moment on the dental approach to diagnosis and treating sleep apnea. There are good explanations of the evolutionary origins of sleep apnea, the complexities of the diagnostic processes and tips on how to deal with the difficulties of the diagnostic and treatment system. Also, there is a lot of excellent information about the developing dental screening process for sleep apnea and how to request such a screening.
BOOKS BY PATIENTS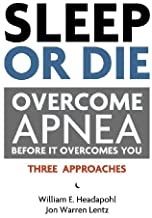 7) "Sleep or Die - Overcoming Sleep Apnea Before It Overcomes You - Three Approaches"
by William E. Headapohl and Jon Warren Lentz
(Copyright William E. Headapohl and Jon Warren Lentz)
Written by a patient who suffered from severe(!) Sleep Apnea and self described as "snoring like a freight train" this is a first hand description of both Will Headapohl's journey to effective treatment (spoiler- a lot was involved!) and discussions of various alternative treatments (including surgery) as well as the co-morbidities that Sleep Apnea can create in the untreated sleep apnea sufferer.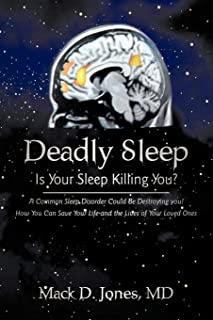 8) "Deadly Sleep-Is Your Sleep Killing You?" by Mack D. Jones MD
This is a first person account of a physician's personal journey through the challenges of getting diagnosed and effectively treated for sleep apnea. Dr. Jones is a neurologist turned sleep doc, who, two years after becoming a sleep doc, discovered that he had the condition himself. After failing PAP treatment, he underwent several surgeries, which only elevated his AHI index. He finally elected to have a tracheotomy. The book contains interesting summaries of research and studies, but since it was published in 2009, doesn't have the benefit of the latest research. It does, however, draw an accurate picture of some of the difficulties inherent in diagnosis and treatment, even for a physician. Recommenced for all those struggling with the difficulties of the sleep apnea journey.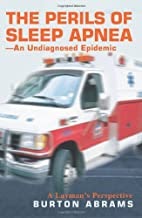 9) "The Perils of Sleep Apnea- An Undiagnosed Epidemic" by Burton Abrams, I Universe Books, 2007
This is written from the viewpoint of a patient/engineer who cured his own AFIB with six months of effective PAP therapy, once he was successfully diagnosed and treated. The author is a major proponent of the mass screening and testing in the interests of early diagnosis. This is particularly recommended for those with AFIB or other co-morbidities and for those interested in the public policy implications of mass screening and testing.
last, but not least
FOR CHILDREN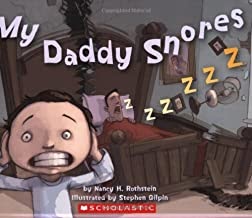 10) "My Daddy Snores" by Nancy Rothstein published by Scholastic, 2004
A great book to explain sleep apnea to children, with particular relevance to children with a family member suffering from sleep apnea. It's a condition that affects many households and when one member snores loudly, the whole family can be affected. We loved the artwork and drawings as well as the educational and sometimes funny text.
Great for kids in an affected family.